The McKenzie Method® of Mechanical Diagnosis and Treatment (MDT ®) was first developed by New Zealand physiotherapist Robin McKenzie in the 1950s. It is one of many approaches that healthcare professionals may use for the assessment and treatment of patients. MDT® is safe, structured, supported by research evidence and internationally recognized. Whether your issue involves the back, the neck or the limbs, a MDT evaluation may be appropriate.
The greatest skill of an MDT® clinician lies within their assessment, where the information collected is used to identify potential relationships between how you feel and how you move. This helps your therapist to understand your condition. This is often done without the need of expensive tests (i.e. CT or MRI). With this understanding, your therapist can then match their treatment strategies to your particular need. You will receive a program designed specifically for you, while enabling you to actively participate in your recovery. You will also be educated about the problem itself, how to manage it on your own and how to limit recurrences in the future.
With continued follow-up under the care of a Certified MDT® clinician, results are typically achieved in 3-5 visits. MDT® can also be used to effectively identify those patients who require onward referral for
specialist care. Interested in more patient information?
Book Fiona Mackenzie
Contact our Physicians at 905-775-3600 OR email us at info@bradfordsportsmed.ca OR fill our our contact form below.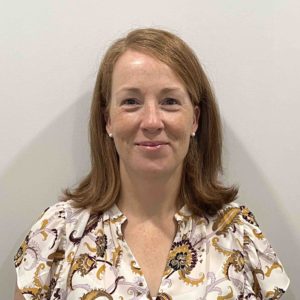 Fiona Mackenzie
PT, Dip. MDT
Registered Physiotherapist
Fiona's primary approach for treating patients is the McKenzie Method® of Mechanical Diagnosis and Therapy (MDT®).
Fiona brings over 18 years of clinical practice to the team, with a mix of private and public sector experience. Prior to joining our clinic, Fiona worked for 16 years at Southlake Regional Health Centre.
We still have more for you!  Stay up to date on our latest health tips, news, videos, and more!  Sign up now for our FREE e-newletter.